CIVIC COALITION FOR FREE AND FAIR ELECTIONS RELAUNCHES ACTIVITY
08.05.2018
Tuesday, May 8, 2018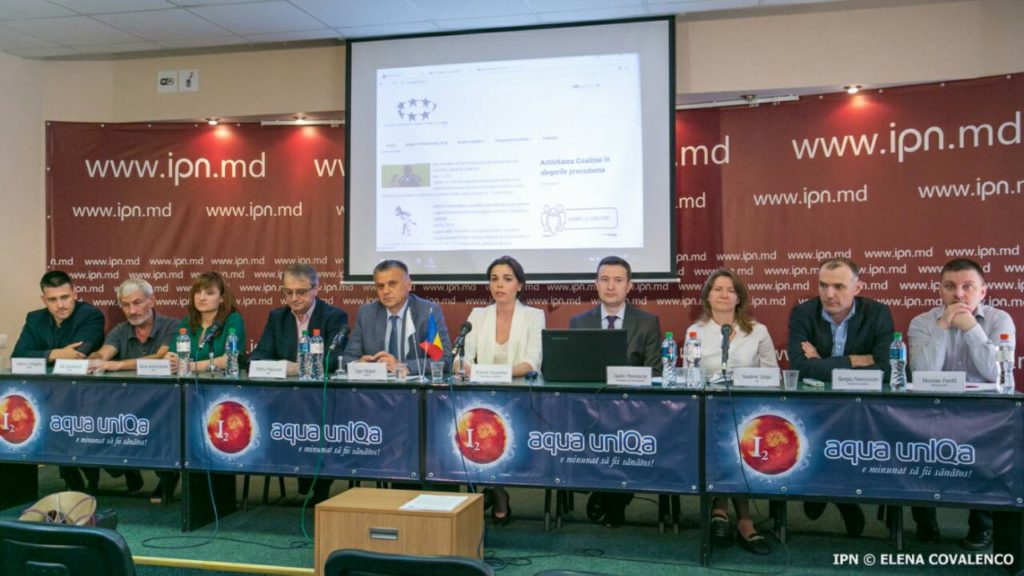 Today, the Civic Coalition for Free and Fair Elections, comprised of 35 non-governmental organizations, has issued a press release, announcing the relaunch of its activity in light of the upcoming Parliamentary elections.
Concurrently, Coalition Members presented the CHARTER FOR FREE AND FAIR ELECTIONS, which entails a set of electoral standards concerning authorities, electoral contestants, and the mass media. These standards will serve as guidelines for the Coalition in monitoring and assessing future electoral events.
Through the means, ways, and methods available to the civil society, the Coalition commits to contribute to the guarantee of a fair, transparent, and inclusive election process. The activities of the Coalition aim to observe, monitor, and assess the election process in the short and in the long term; monitor mass media behavior in its reflection of the elections; provide civic and electoral education; inform the masses about the elections; promote inclusive elections; provide legal assistance to journalists and voters in exercising their rights during elections.
Coalition secretary Polina Panainte highlighted that the Coalition is open for new members, and has prompted civil  organizations that share the same goals and principles as the Coalition to join it in accordance with the Regulation posted on www.alegeliber.md.
The Coalition was established in 2005, following an initiative by 12 non-governmental organizations, with the goal of contributing towards free, fair, transparent, and democratic elections to the Parliament of the Republic Moldova. The Coalition has been active through all subsequent election cycles. The Mission of the Coalition is to support the development of democracy in Moldova, by promoting free and fair elections, under the standards of the ODIHR (OSCE), the European Council and its affiliated institutions.